Meet the Team
Meet the Team
Sara Dreyer, CIAS, CNE ~ Team Leader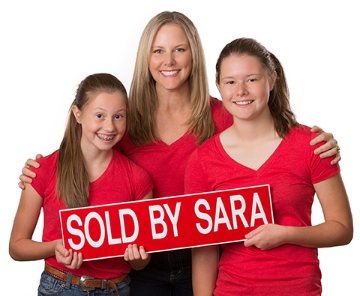 Sara has been helping families in the Metro Milwaukee area move since 1994 and is one of the most successful RE/MAX agents in the Midwest. She specializes in residential listings and has developed a unique and highly effective marketing program. Her specialized team approach insures her Sellers and Buyers true representation and excellent service. Sara, along with her husband Tony and daughters, Grace and Carly, enjoys many outdoor activities, including camping, rock climbing, and horseback riding.
---
Justin Voisin ABR, CIAS, CNE ~ Buyer Specialist




Justin is a full-time, honest, hardworking and dedicated Buyer's Specialist. He has been assisting buyers and sellers with their real estate needs since 2005 and now focuses his time and attention working exclusively with buyers to help them find the perfect home. Justin grew up in the Metro Milwaukee area and currently lives in Germantown with his wife, Janelle, their kids, Malachi and Makenzie, and their dog. He loves spending time with his family and friends, and enjoys all sorts of outdoor activities including golf, disc golf, softball, football, and volleyball.
---
---
Laura Kruschka ABR, CNE, GRI ~ Realtor




Laura has been successfully listing and selling homes for more than 20 years. Sellers benefit from her experience and success with simple staging to emphasize the features that create value and buyer appeal. She serves buyers through her expanded area knowledge and exceptional listening skills. By considering the buyer's "home style" needs along with their "lifestyle" needs, buyers are able to focus on best matches. Laura lives the best of both worlds with her husband, Gerry, in a condo in downtown Milwaukee and on a farm at the northern Washington/ Dodge County border. Laura enjoys travel, hunting, teaching, and reading.
____________________________________________________________________________________
Ashley Andrews, Client Care Manager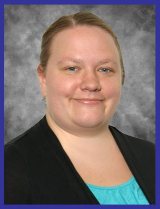 Ashley's goal is to decrease the stress level of all our clients while keeping them up-to-date on their transactions. She has a Bachelor Degree in Professional and Technical Writing, and a Masters' Degree in Psychology. Her husband, Matt, and her are currently foster parents and live in Waukesha with their dog and foster kids. She enjoys scrapbooking, baking, reading, spending time with her family and scuba diving.
---
Liesl Ross, Marketing Assistant




Liesl has been a welcomed voice to our clients since 2000. She holds a Master of Science Degree in Geology from Louisiana State University. In addition to overseeing select Team listings and sales, Liesl assists with the development and implementation of programs designed to increase our level of service and results. She and her husband, John, enjoy cooking and being dance parents for their daughter.
---
The SOLD BY SARA Team's Preferred Lenders
Brian Kludt, Branch Manager
CrossCountry Mortgage
Phone: 414-409-3393
Email: ​Brian.Kludt@myccmortgage.com
NMLS #: 227424
My Website
Eric Debelack, Vice President/Partner
Assured Mortgage, Inc.
Phone: 262-754-4008
Email: EDebelack@AssuredMortgage.com
NMLS #: 262933
My Website
Kris Weninger, Loan Officer
Fairway Independent Mortgage Corporation
Phone: 920-960-0852
Email: KWeninger@fairwaymc.com
NMLS #: 225608
My Website